Georgia Wine Producers, an organization uniting wine producers in Georgia from North to South, has concluded the first annual Georgia Trustees Wine Challenge, and the superlative trophies and best of class certificates were awarded at a gala banquet kicking off the 2015 Savannah Food & Wine Festival in Savannah, GA.
Wineries were honored for wines made from grapes grown in Georgia and for wines made from grapes grown outside the state, but made in Georgia. Banquet attendees came from all over the United States, from California to Wisconsin to Massachusetts and the nation's capital as well as from Georgia. Judges came from many aspects of the wine industry, including retailers, wine educators, distributors and journalists.
The Georgia Winery competed against 25 other Georgia wineries at the 2015 Georgia Trustees Wine Challenge and had the most awarded sweet wines. Gold medal winners included Chattanooga Blush, Concord and Tara Bella. Silver medal winners include Georgia on my Mind, Niagara and Muscadine. Bronze medal winners include Blackberry Blush, Rawlings Ruby Red and Tailgate Red. Georgia Wine Producers also sponsored the award for "Best Non-Georgia Grown Wine," which went to the Georgia Winery's Blackberry wine.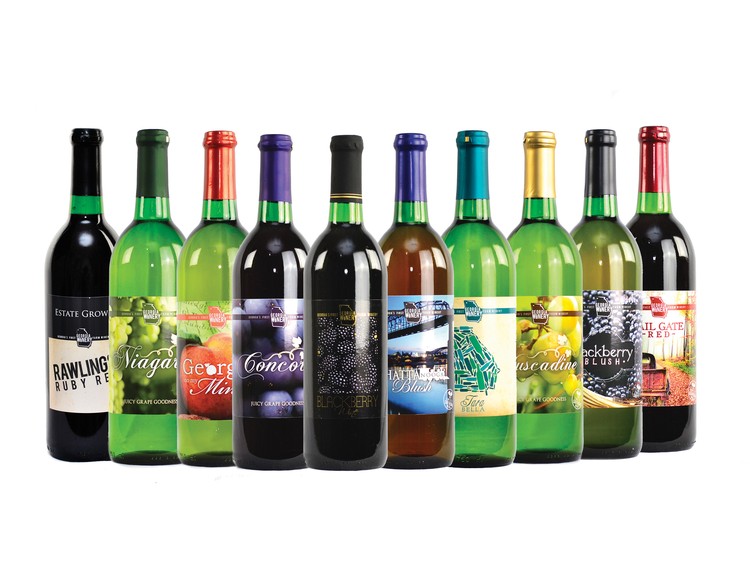 On Monday, November 30th, the Georgia Winery received three new 3,000-gallon stainless steal tanks! After signing on with Empire Distribution back in October of 2014, the request for having Sweet Southern Wine in liquor stores and wine shops throughout the state of Georgia has continued to grow.
The demand for Georgia Winery's wines has grown so much that they will be receiving 3 more 3,000-gallon tanks in January! These tanks are jacketed and cooled via a glycol as opposed to their standard walk in cooler. This way the Georgia Winery can continue their freeze fermentation process on a larger scale.
"We are gearing up production with hopes to be able to distribute more wine", says Tara Taymore, Georgia Winery Manager. "We hope to start with home base of Georgia and expand distribution across the Southeast."
Future plans of expansion for the Georgia Winery include a new warehouse facility to be built in 2016, to hold finished wines and give their now warehouse more space to ferment wine.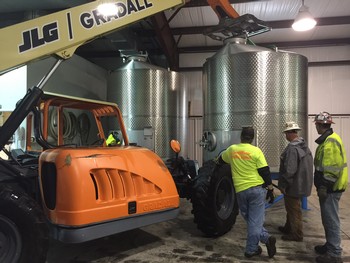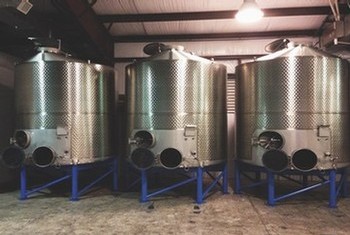 This holiday season, brighten up any holiday party with a bottle of Holiday Cheer! This tart cranberry and sugary sweet muscadine Christmas wine tastes as uplifing and festive as a spirited holiday party. Tuck a bottle of jolly Holiday Cheer in Santa's stocking or share it with your nearest and dearest family and friends.
Sure to be the hit of the party!
Available while supplies last. $14.95


Say hello to the newest member of the Georgia Winery family, Chardonnay!
Un-oaked and velvety smooth, this crisp Chardonnay was made at the Georgia Winery's farm in Chattanooga Valley. Its aromatic bouquet, tones of green apple and citrus make this wine the perfect pairing for goat cheese, Atlantic Salmon, scallops and pork loin.
Available for $18.95!
Brighten your day with a glass of Chardonnay!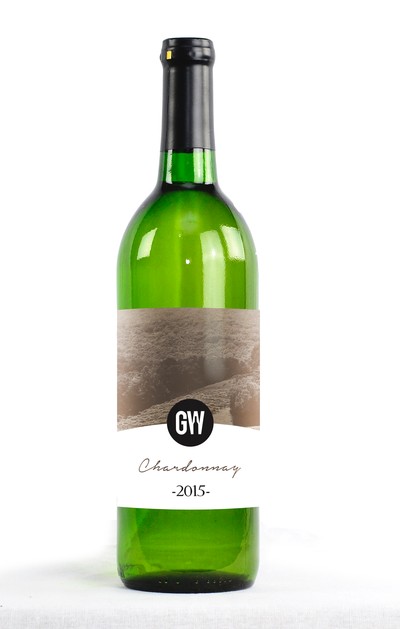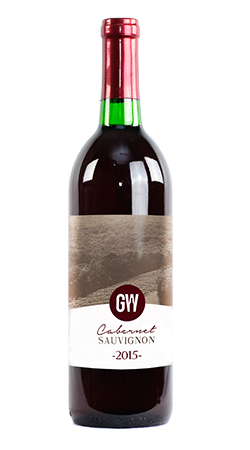 The Georgia Winery is proud to announce the release of their brand new wine, Cabernet Sauvignon. Made with grapes from Washington State and aged in an American Oak barrel at the Georgia Winery's farm in Chattanooga Valley, this full-bodied wine has hints of black cherries, tobacco and jam. Its high tannins and slightly acidic finish makes this wine the perfect pair for dark chocolate, ribeye steak and braised short ribs.
"Customer feedback has been great so far!" Said Jesse Taymore, the Manager at Georgia Winery. "We've specialized in making sweet southern wine for so long; but now our remodel has enhanced our tasting center so much, that in turn it has brought back a market for us to make some really superb dry wines as well as partner with Debarge Winery!"
Cabernet Sauvignon is now available for $27.95 at the Georgia Winery's Tasting Room in Ringgold, GA. Also available on their dry wine tasting selection. Share a bottle and enjoy the experience. Cheers!


Musacdines have 20 paired chromosomes vs. European Grapes which have 19. The additional genes allow Muscadines to produce its unique balance of phytochemicals. They are classified as a seperate species of grape and thrive under conditions that kill European grapes, making it the Smarter Wine!
Our Muscadine Gold and Rawlings Ruby Red are made with 100% Organic Muscadines from our Vineyard.
Muscadine Benefits:
• Sleep Aid
• Powerful Antioxidant
• Boosts Immune System
• Helps Lower Cholesterol
• Anti-Cancer Properties
• Helps Reduce Blood Pressure
• Defends against Free Radicals
• Anti-Inflammatory Components
• Longevity & Anti-Aging Powers
• Healthy for Heart and Blood Vessels
• Good for Digestive & Immune Systems
•Has 10 times the Reservatrol than typical Red Wine


Fall is in the air! Time to stock up on those perfect Game Day Wines!
Our Tail Gate Red, Bulldog Red and Tennessee Tangerine are the perfect wines to help cheer on your favorite team! Be the hit of your tailgate party with the crowd pleasing fruity wines.
Our suggested pairings are:
Bulldog Red with BBQ, Potroast Nachos and Chili
Tennessee Tangerine with Jalapeño Nachos
Tail Gate Red with Pizza, Pigs in a Blanket and Burgers
Cheers!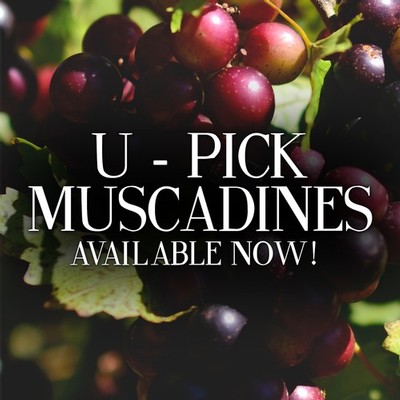 It's that time of year again! Our Pick-n-Pay will begin on Friday, August 28th. Pick fresh local Muscadines at the Georgia Winery for $15 per bucket.

How to tell if a Grape is Ripe:
* Should be soft to touch
* Red Grapes will be a very dark color
* White Grapes will be a golden color

Muscadines Available: Cowart, Nesbitt, Summit, Triumph, Tara, Carlos

Summer is here! Cool off with a Wine Slushy!
The Georgia Winery offers a variety of slushy mixes, such as Strawberry, Piña Colada, White Sangria, Peach, Margarita and more! Stop by and we will help you find the perfect Georgia Wine to pair with your slushy mix.
Enjoy a glass in our tasting room or purchase the mix to make your own at home! A great summer treat for cookouts and family gatherings.
Cheers!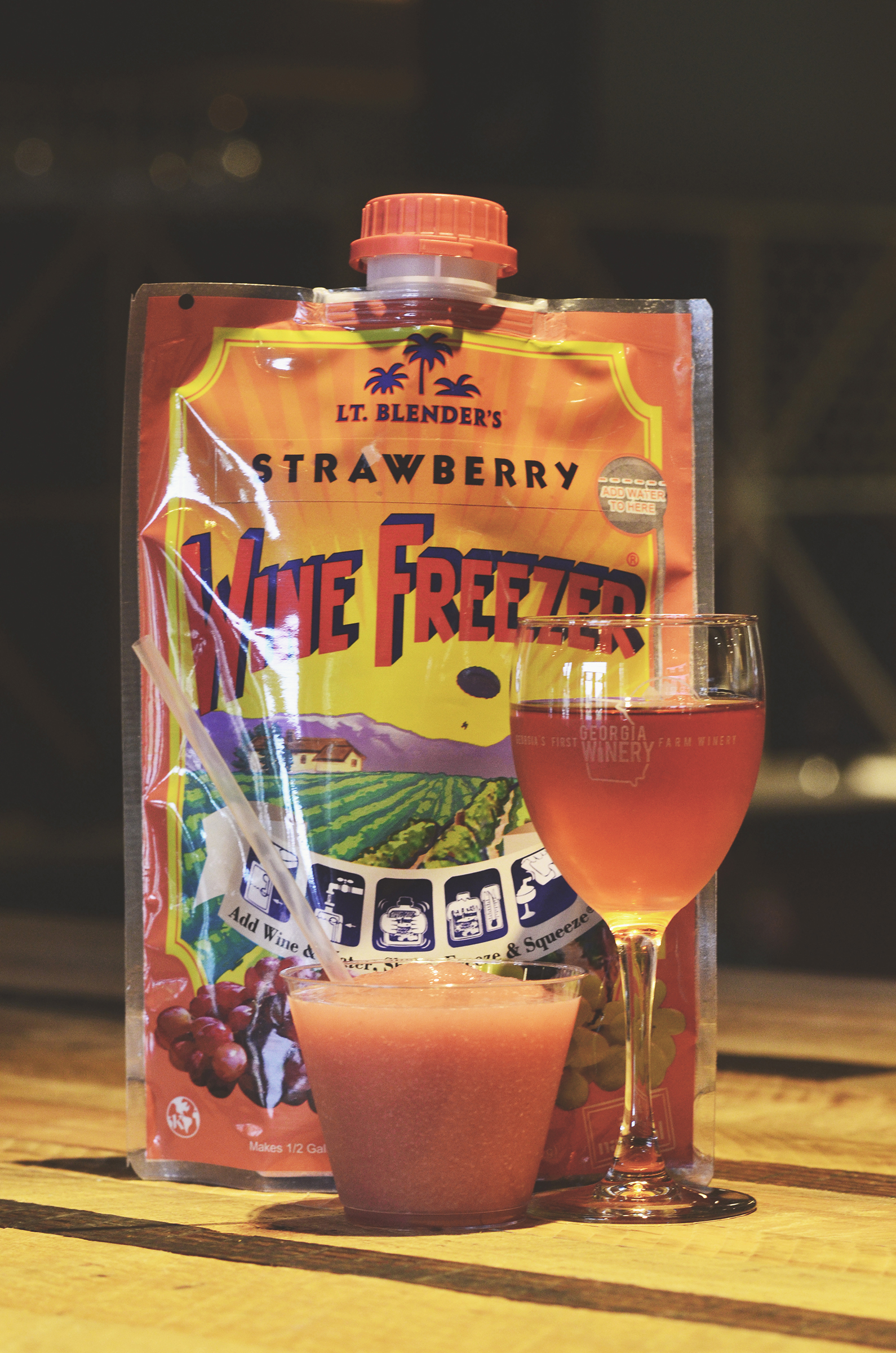 Looking for the perfect summer wine? We've got you covered! Our Piña Colada, Southern Sangria, and Strawberry are perfect to enjoy on the beach or relaxing by the pool. Need an even better way to cool off this summer? Try them as a wine slushy!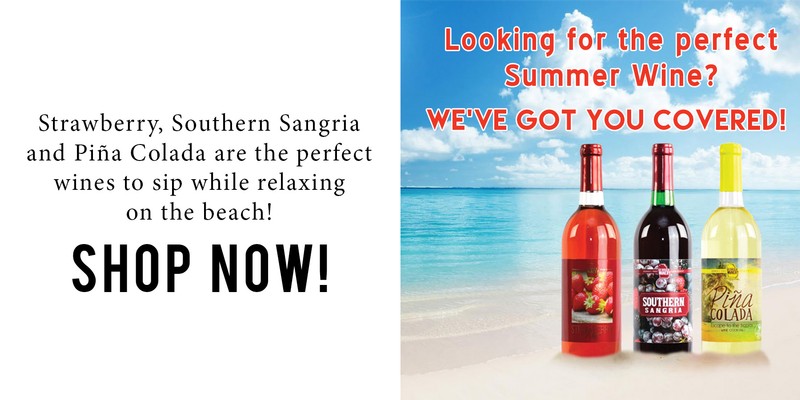 Recent Posts
April 23, 2017

December 29, 2016

December 16, 2016

November 21, 2016

November 2, 2016

July 13, 2016

July 11, 2016

May 5, 2016

May 4, 2016

December 29, 2015
Blog Categories
Our Writers
Blog Archives