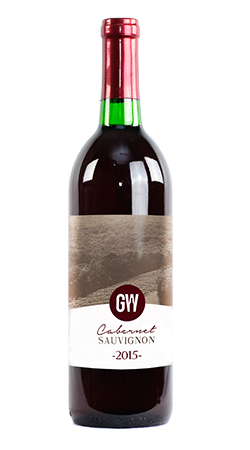 The Georgia Winery is proud to announce the release of their brand new wine, Cabernet Sauvignon. Made with grapes from Washington State and aged in an American Oak barrel at the Georgia Winery's farm in Chattanooga Valley, this full-bodied wine has hints of black cherries, tobacco and jam. Its high tannins and slightly acidic finish makes this wine the perfect pair for dark chocolate, ribeye steak and braised short ribs.
"Customer feedback has been great so far!" Said Jesse Taymore, the Manager at Georgia Winery. "We've specialized in making sweet southern wine for so long; but now our remodel has enhanced our tasting center so much, that in turn it has brought back a market for us to make some really superb dry wines as well as partner with Debarge Winery!"
Cabernet Sauvignon is now available for $27.95 at the Georgia Winery's Tasting Room in Ringgold, GA. Also available on their dry wine tasting selection. Share a bottle and enjoy the experience. Cheers!
Recent Posts
April 23, 2017

December 29, 2016

December 16, 2016

November 21, 2016

November 2, 2016

July 13, 2016

July 11, 2016

May 5, 2016

May 4, 2016

December 29, 2015
Blog Categories
Our Writers
Blog Archives