Georgia Wine Producers, an organization uniting wine producers in Georgia from North to South, has concluded the first annual Georgia Trustees Wine Challenge, and the superlative trophies and best of class certificates were awarded at a gala banquet kicking off the 2015 Savannah Food & Wine Festival in Savannah, GA.
Wineries were honored for wines made from grapes grown in Georgia and for wines made from grapes grown outside the state, but made in Georgia. Banquet attendees came from all over the United States, from California to Wisconsin to Massachusetts and the nation's capital as well as from Georgia. Judges came from many aspects of the wine industry, including retailers, wine educators, distributors and journalists.
The Georgia Winery competed against 25 other Georgia wineries at the 2015 Georgia Trustees Wine Challenge and had the most awarded sweet wines. Gold medal winners included Chattanooga Blush, Concord and Tara Bella. Silver medal winners include Georgia on my Mind, Niagara and Muscadine. Bronze medal winners include Blackberry Blush, Rawlings Ruby Red and Tailgate Red. Georgia Wine Producers also sponsored the award for "Best Non-Georgia Grown Wine," which went to the Georgia Winery's Blackberry wine.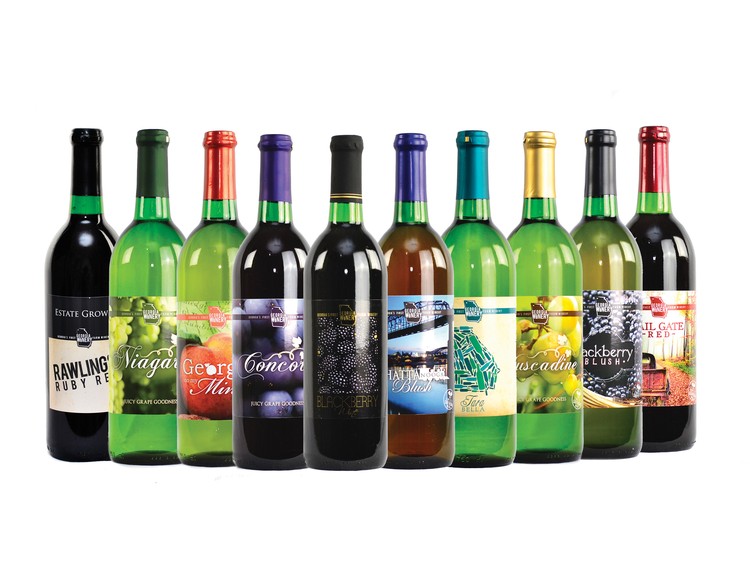 Recent Posts
April 23, 2017

December 29, 2016

December 16, 2016

November 21, 2016

November 2, 2016

July 13, 2016

July 11, 2016

May 5, 2016

May 4, 2016

December 29, 2015
Blog Categories
Our Writers
Blog Archives