2023 Events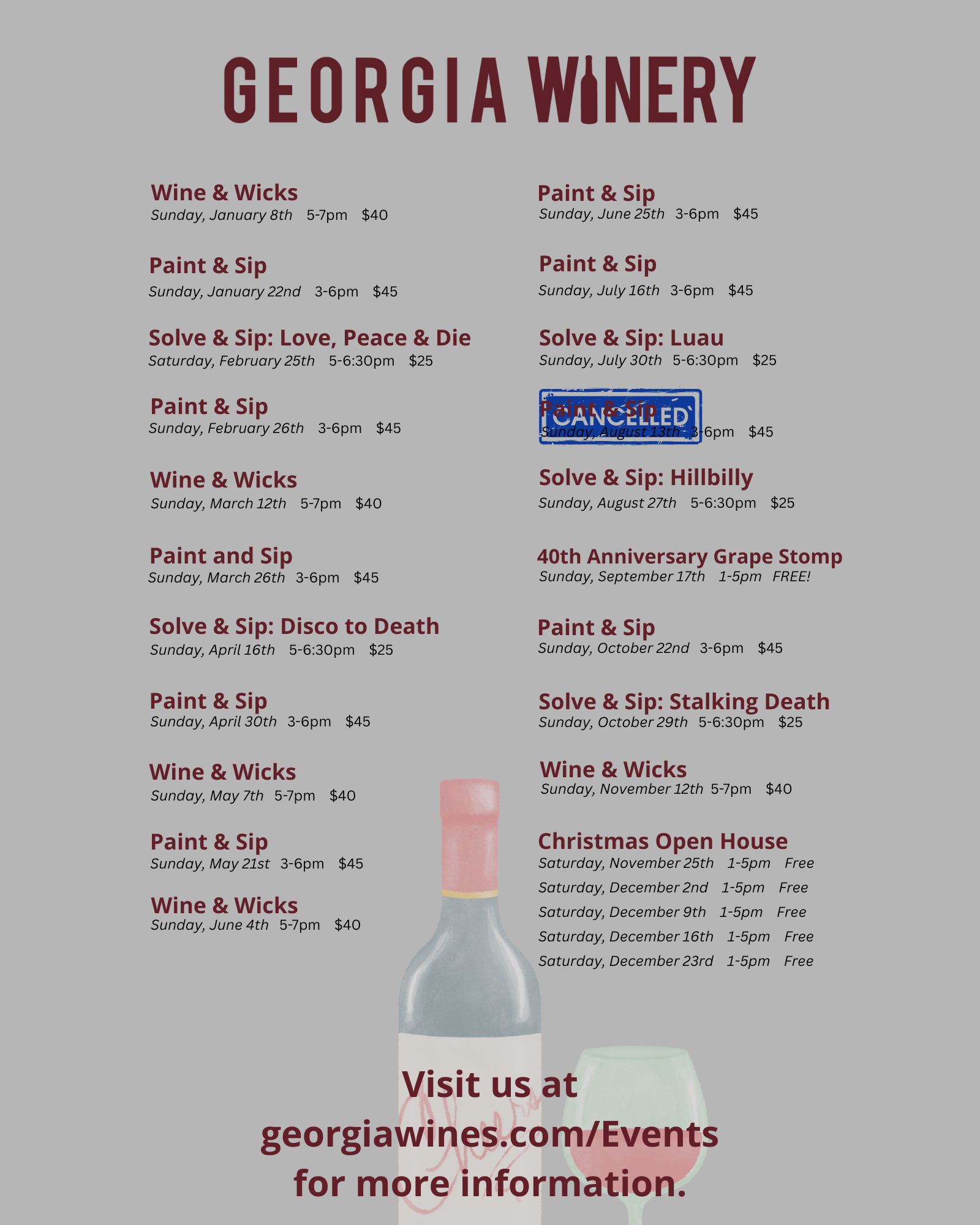 Event Tickets will be posted about 2 months before event.
All events will be held at Georgia Winery.
All event tickets are 21+.
Event Tickets are Final Sale and non refundable.
Solve and Sip events are short Murder Mystery Parties where guests role play!
This is a fun, interactive event with different themes for each event. Guests are encouraged to dress up in the theme.
Includes a glass of wine. Winner-first one to solve mystery wins a prize!
Paint and Sip Parties are 3 hour events where guests will receive step by step painting
instructions and price includes all of your art supplies and a glass of wine. You will leave with a painting of your own!
Wine and Wicks is an event hosted by a local candle company from Dalton- Happy Candles Company!
These classes are 2 hours and you will learn step by step how to make your very own candle! Includes a glass of wine.