July 3, 2015 | Marketing | Taylor Ware
The perfect Summer Wine!
Looking for the perfect summer wine? We've got you covered! Our Piña Colada, Southern Sangria, and Strawberry are perfect to enjoy on the beach or relaxing by the pool. Need an even better way to cool off this summer? Try them as a wine slushy!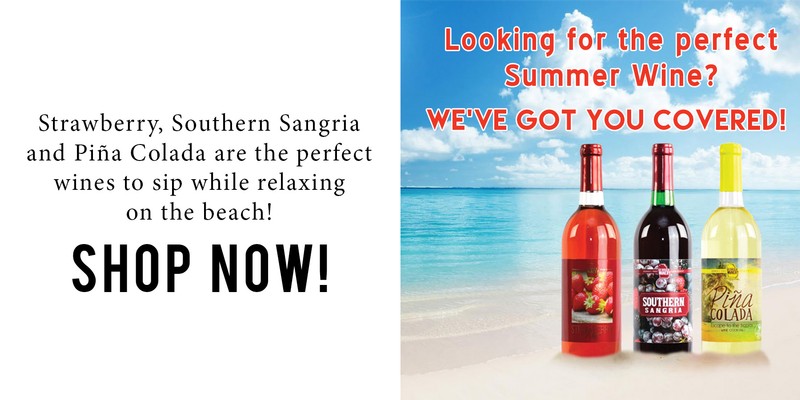 Comments
Commenting has been turned off.
Visit
Recent Posts
April 23, 2017

December 29, 2016

December 16, 2016

November 21, 2016

November 2, 2016

July 13, 2016

July 11, 2016

May 5, 2016

May 4, 2016

December 29, 2015
Blog Categories
Our Writers
Blog Archives