Muscadine Gold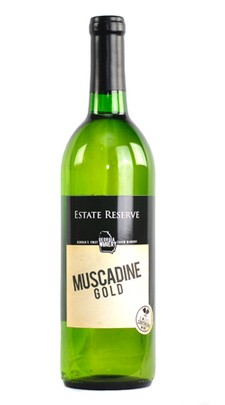 Wine Specs
Vineyard Designation
Georgia Winery
Harvest Date
October 2014
Fermentation
Freeze Fermentation

Created using our grandfathers's cherished original family recipe, extraordinary Muscadine Gold if harvested from Georgia Winery's founding vines. Muscadine Gold is more than a superb Muscadine wine - it's a celebration of the Muscadine grape created to savor and share with others who covet is familiar sugary grape flavor, rich Southern Heritage, and unique Georgia Legacy.
Wine Specs
Vineyard Designation
Georgia Winery
Harvest Date
October 2014
Fermentation
Freeze Fermentation
Wine Profile
Tasting Notes
Unbelievably Smooth. Exceptionally Flavorful. Nurtured Naturally. Our Muscadine Gold is made from 100% Organically Grown Muscadines!
Awards
2010 Indy International Wine Competition: Silver Medal; 2010 Mid-Atlantic Southeastern Wine Competition: Bronze Medal; 2009 Mid-Atlantic Southeastern Wine Competition: Silver Medal