July 11, 2016 | Marketing | Layne Ford
Find Georgia Winery in Food City!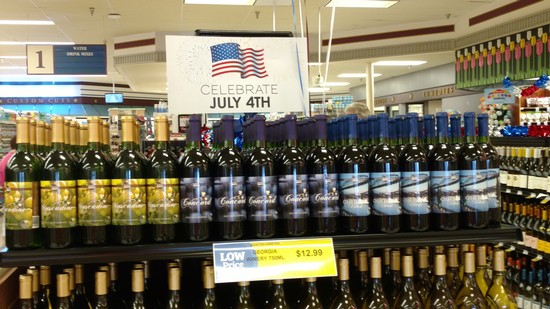 Georgia Winery partners with Food City! Georgia Winery wines can now be found at Chattanooga Food City stores. Visit Food City to get your sweet southern wine today. Check out what wines we have available and celebrate Tennessee selling wine in grocery stores with a bottle of Chattanooga Blush or Concord wine!
Visit our Store Locator page to find a store near you! If you would like to know the selection the store carries in advance please call and ask as each store may be different.
Cheers!
Comments
Commenting has been turned off.
Visit
Recent Posts
April 23, 2017

December 29, 2016

December 16, 2016

November 21, 2016

November 2, 2016

July 13, 2016

July 11, 2016

May 5, 2016

May 4, 2016

December 29, 2015
Blog Categories
Our Writers
Blog Archives