Musacdines have 20 paired chromosomes vs. European Grapes which have 19. The additional genes allow Muscadines to produce its unique balance of phytochemicals. They are classified as a seperate species of grape and thrive under conditions that kill European grapes, making it the Smarter Wine!
Our Muscadine Gold and Rawlings Ruby Red are made with 100% Organic Muscadines from our Vineyard.
Muscadine Benefits:
• Sleep Aid
• Powerful Antioxidant
• Boosts Immune System
• Helps Lower Cholesterol
• Anti-Cancer Properties
• Helps Reduce Blood Pressure
• Defends against Free Radicals
• Anti-Inflammatory Components
• Longevity & Anti-Aging Powers
• Healthy for Heart and Blood Vessels
• Good for Digestive & Immune Systems
•Has 10 times the Reservatrol than typical Red Wine


Fall is in the air! Time to stock up on those perfect Game Day Wines!
Our Tail Gate Red, Bulldog Red and Tennessee Tangerine are the perfect wines to help cheer on your favorite team! Be the hit of your tailgate party with the crowd pleasing fruity wines.
Our suggested pairings are:
Bulldog Red with BBQ, Potroast Nachos and Chili
Tennessee Tangerine with Jalapeño Nachos
Tail Gate Red with Pizza, Pigs in a Blanket and Burgers
Cheers!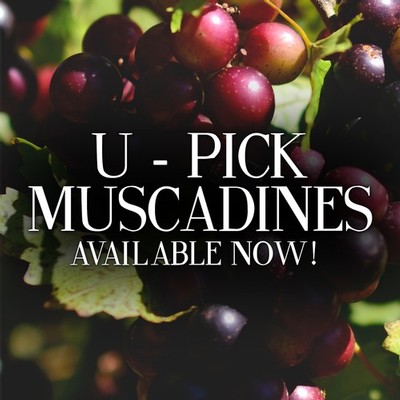 It's that time of year again! Our Pick-n-Pay will begin on Friday, August 28th. Pick fresh local Muscadines at the Georgia Winery for $15 per bucket.

How to tell if a Grape is Ripe:
* Should be soft to touch
* Red Grapes will be a very dark color
* White Grapes will be a golden color

Muscadines Available: Cowart, Nesbitt, Summit, Triumph, Tara, Carlos
Recent Posts
April 23, 2017

December 29, 2016

December 16, 2016

November 21, 2016

November 2, 2016

July 13, 2016

July 11, 2016

May 5, 2016

May 4, 2016

December 29, 2015
Blog Categories
Our Writers
Blog Archives