December 29, 2016 | Marketing | Haley Long
Pretty in Pink is back!
Ring in the New Year with Georgia Winery! Pretty in Pink is back and ready to kick off 2017. This sparkling wine is a combination of Muscadine with a splash of Concord. It is the perfect way to add some sparkle to your every day. Light and delicious, this bubbly blush is described as "cake in a glass'. As always, Pretty in Pink is a seasonal wine and will go fast. Be sure to get your bottle while supplies last.
What better way to drink your Pretty in Pink than in a Georgia Winery logo sparkling wine glass? More slender and slick than your normal wine glass, our sparkling glasses will be easy and manageable while your counting down as the ball drops. Cheers to Pretty in Pink and the New Year!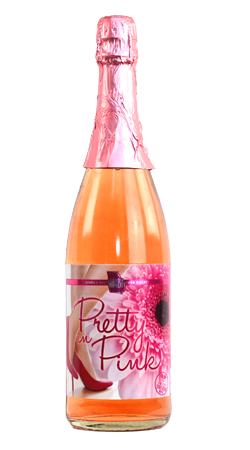 Comments
Commenting has been turned off.
Visit
Recent Posts
April 23, 2017

December 29, 2016

December 16, 2016

November 21, 2016

November 2, 2016

July 13, 2016

July 11, 2016

May 5, 2016

May 4, 2016

December 29, 2015
Blog Categories
Our Writers
Blog Archives