Our Vineyards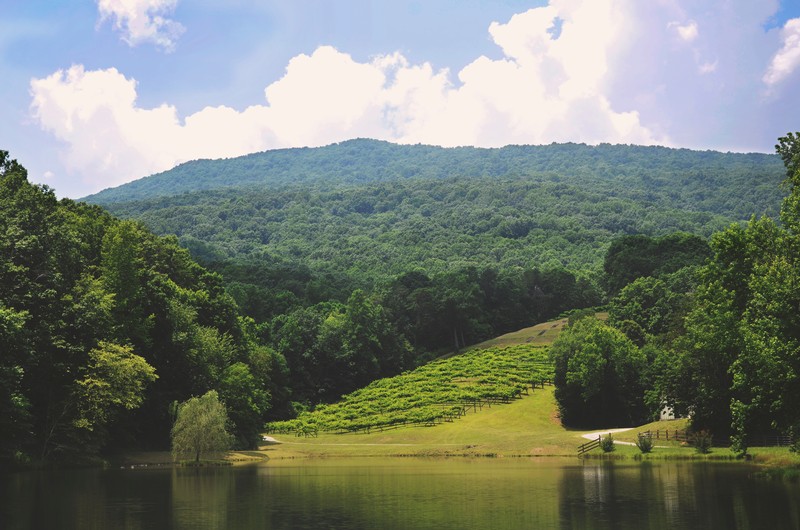 Nestled in the cozy foothills of the Chattanooga Valley resides 15 acres full of wholesome, fruitful Muscadine vines. With the swooping foothills of the mountainside, the vineyard nurtures assorted varieties of organically grown Muscadine vines including Carlos, Noble, Fry, Regale, Jumbo, and Magnolia. Third generation family member, Adrian Prouty, oversees the superiority of these meticulously nurtured grapes accompanied by 15-20 additional farmers during the harvesting season.
With health being the predominant concern for the trait of Georgia Wines, the winery began taking steps to accomplish and master the organic process in 2001. After earning an organic certification in 2003, our team of farmers has been 100% effective in achieving this goal. Organic fertilizer containing compost press, organic mulch, grass clippings, and coffee grounds, aids in the growth of the vines while, in turn, producing superior award winning wines.
Photogallery rendered here.