Tara Bella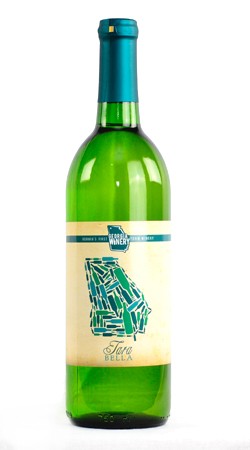 A true Southern Belle with an elegant earthiness that provokes fond memories of warm Georgia sunshine beaming down on gentle peaks and mountain ridges. Celebrate Georgia's unique culture and delightful scenic beauty with this unmistakably Southern wine.
Pair with Peach Bellini, Pomegranate, or Skinny Margarita Slushy Mix!
Wine Profile
Tasting Notes
100% Muscadines. Semi-dry. Intense Muscadine flavor ending with notes of crisp green apples.
Awards
Gold Medal Winner.
Product Reviews
Angela Johnson
(Feb 7, 2019 at 2:39 PM)
This wine has no added sugar. It is smooth and sweet. Very good.
Jalane Hancock
(Mar 6, 2020 at 10:10 AM)
I HATE dry wines but Tara Bella is a sweet white wine that those who tried it in myhouse loved we normally NEVER like white wines at all except sweet ones wine, delicious flavor