Piña Colada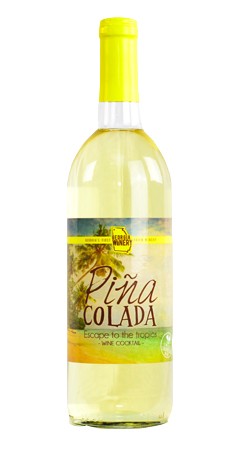 It's Fun! It's Festive! It's a tropical concoction of perfectly blended white grapes with a splash of exotic coconut, resulting in a tasty summer drink with a tantalizing twist. It's what Piña Colada Colada would taste like if it was grown on a vine.
This is a seasonal launch, so get it while you can!
Product Reviews
Angela Rollins
(Jul 1, 2015 at 6:05 PM)
Deliciously lightly sweet!
Larry W. Bussey
(Jul 25, 2020 at 11:12 AM)
No Comment