Wedding Basket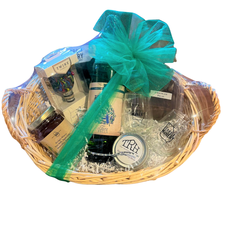 This Wedding basket includes a bottle of Tara Bella, mini wine candle, homemade fudge, wine jelly made with our wine, two mini logo tasting glasses and a decorative stopper.
A similar replacement will be substituted in the event we run out of any of the items listed.
*Please note fudge and wine jelly flavors will vary. Mini wine candle scent and decorative stoppers will vary.
Basket will be shrink wrapped.
Product Reviews