Slushy Gift Basket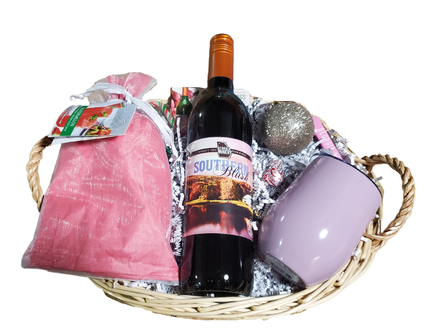 This basket features a top selling wine slushy combination- Southern Blush & Watermelon Slushy!
This gift basket includes 1 Southern Blush, Sip 'n Go wine tumbler (color will vary), and a Nectar of the Vine Watermelon wine slushy mix. Southern Blush and Watermelon slushy mix pairs perfectly! Christmas decor added will vary and will include candy- chocolate and peppermint. Gift basket will be shrink wrapped.
A similar replacement will be substituted in the event we run out of any of the items listed.
Product Reviews