Add On: Slushy Mix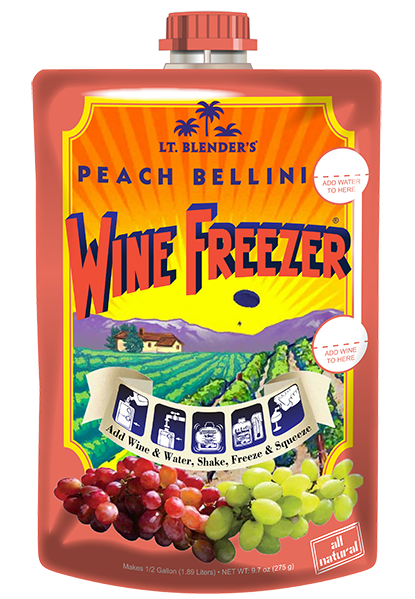 This is an Add On product and must accompany a wine order. We ask for a maximum of 3 slushy bags per order. There is no additional charge for shipping slushy mixes as an Add On.
Each bag of slushy mix makes 16 servings (1/2 gallon).
Gluten free
Nut free
Vegan (Except for Piña Colada)
Please tell us what flavor(s) you would like in the Order Notes at checkout.
*If you do not indicate a flavor, you will receive one of our most popular flavors.
Most slushy flavors would work with our Niagara or Muscadine wines!
Peach Bellini

: pair with Tara Bella or Muscadine

White Sangria

: pair with Muscadine or Niagara


Piña Colada

: pair with Niagara or Muscadine

Sangria:

pair with Bulldog Red, Blackberry or Scarlett

Margarita

: pair with Blackberry Blush, Southern Blush, Muscadine or Georgia on my Mind

Blueberry Pomegranate

: pair with Chattanooga Blush, Southern Blush or Rhett

Product Reviews
Linda Campbell
(May 6, 2020 at 9:47 AM)
Peach Bellini is great
Kendra Harley
(May 14, 2020 at 2:45 PM)
This is AMAZING!