Sweet Southern Wine Basket 1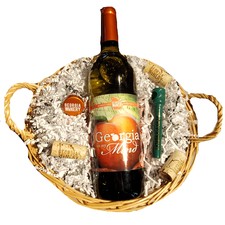 This Sweet Southern Wine Gift Basket features a bottle of one of our top selling wines, Georgia on My Mind! Georgia on my Mind features Juicy Peaches and white muscadines!
This basket also includes with 1 bottle of Georgia on my Mind, logo stopper and a picnic corkscrew. Gift basket will be shrink wrapped.
Product Reviews