Upcoming Events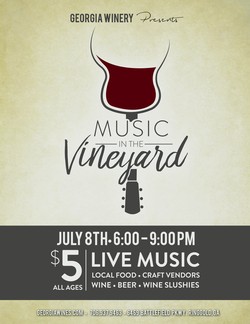 Saturday, July 8th
6:00-9:00 pm
Grab your family and friends and enjoy a peaceful night of live music and sweet, Southern wine! The upbeat melodies of of summertime songs will fill the vineyard and have everyone on their feet dancing! Throughout the evening a food truck will have snacks and treats available for purchase. Browse the vendor marketplace for some unique gifts and local treasures. Get ready for the sweet smell of muscadines and an enjoyable night of fun entertainment! Bring your lawn chairs or blankets and enjoy a relaxing night at the Georgia Winery.
Tickets are $5 | No refunds or exchanges
About Us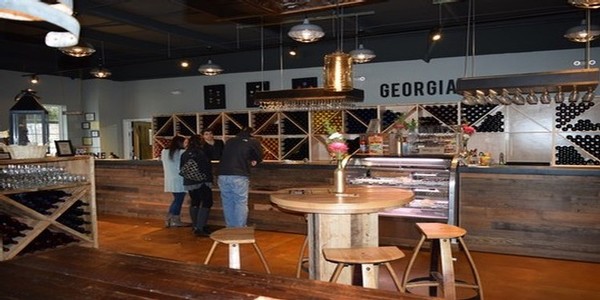 Come discover the surprisingly flavorful wines of the Chattanooga Valley's oldest and most celebrated winery - The Georgia Winery and Vineyards. Established in 1983, the Georgia Winery is the first of its kind in Georgia and is the only winery in the North Georgia area. Serving as a pioneer in the farm winemaking industry, Georgia Winery has lead other vineyards and wineries to open across the state in recent years. Georgia Winery is a family owned and operated facility producing award-winning fine wines. Specializing in capturing the fresh flavor of the fruit results in unique wines that explode with flavor and tantalizes taste buds across the nation.