Upcoming Events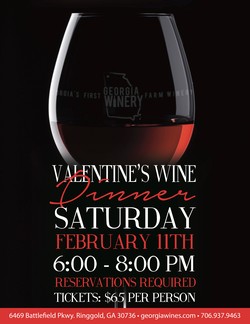 Saturday, February 11th from 6:00 - 8:00 pm
This Valentine's Day, skip the flowers and candy, and give your sweetheart an experience they will treasure for a lifetime. Join the Georgia Winery for the Valentine's Wine Dinner. Featuring a 4 course meal paired with Georgia Winery's handcrafted wines! Cost: $65 per person | Limited Tickets Available, Must Purchase in Advance!
Note: There will be reserved seating at this dinner, so email haley.georgiawines@gmail.com if you would like to be seated next to someone who purchased tickets separately than you.
About Us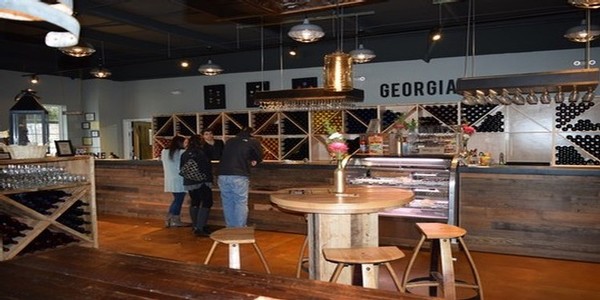 Come discover the surprisingly flavorful wines of the Chattanooga Valley's oldest and most celebrated winery - The Georgia Winery and Vineyards. Established in 1983, the Georgia Winery is the first of its kind in Georgia and is the only winery in the North Georgia area. Serving as a pioneer in the farm winemaking industry, Georgia Winery has lead other vineyards and wineries to open across the state in recent years. Georgia Winery is a family owned and operated facility producing award-winning fine wines. Specializing in capturing the fresh flavor of the fruit results in unique wines that explode with flavor and tantalizes taste buds across the nation.