Music in the Lounge January 21st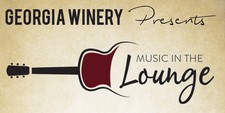 Monday, January 21st| 2 - 5 pm
Martin Luther King, Jr. Day
Grab your family and friends and enjoy a peaceful night of live music and sweet, Southern wine in our Gathering Lounge! Our first Music in the Lounge will be the best way to kick-off a brand new year! Joylene Green will fill the lounge with music and have everyone on their feet dancing! Local Chattanooga Singer Songwriter Joylene offers original heartfelt songs mixed with acoustic covers of songs from the 70's to the present. Performing soulful Americana, Joylene has drawn inspiration from modern folk singers and is often described as sounding like a mix of Joni Mitchell, Natalie Merchant, and Alanis Morissette.
Tickets: $5
There are no refunds or exchanges on event tickets.
This is an all-ages event.