Music in the Lounge October 14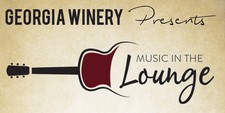 Monday, October 14th | Columbus Day 2 - 5 pm
Grab your family and friends on Columbus Day and enjoy music from local singer/songwriter Zech Dallas from 2-5 pm! Zech calls Georgia home and currently servers as a worship pastor, but has a rich musical background in an assortment of genres. Unwind in our Gathering Lounge to sounds of folk, rock, pop and Christian music. Our appetizers garlic cheesy bread, artisanal cheese plate, hummus, bruschetta and olive oil dip will be available for purchase. Wine by the glass, wine bottles and wine slushies will also be available.
Tickets: $5
There are no refunds or exchanges on event tickets.
This is an all-ages event.