3 Bottle Sweet Sampler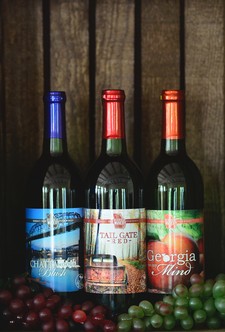 This three bottle sampler pack inclues three Georgia Winery top selling sweet wines: Georgia on My Mind, Chattanooga Blush, and Tailgate Red.
If a wine is out of stock, it will be replaced by a similar variety
Product Reviews
elizabeth williams
(Aug 24, 2015 at 8:54 AM)
it was great
Alison
(Dec 29, 2016 at 9:03 PM)
These are 3 of my favorite wines from the winery. You can't find sweet wines like these anywhere!
Beverly Garner
(Jan 10, 2017 at 1:15 PM)
I have been buying wine at Georgia Winery since they first opened. My husband and I have traveled to many parts of the United States to try different wines and still find Georgia Winery to be our favorite.
Danielle Salyer
(Dec 4, 2018 at 8:35 PM)
First had this wine at Chattanoogas Rocktoberfest. I dont usually care for wine but this was good. My mom absolutely loved it....so Merry Christmas to her.
Stephanie Hebert
(Apr 22, 2019 at 5:30 PM)
I absolutely love their wines!