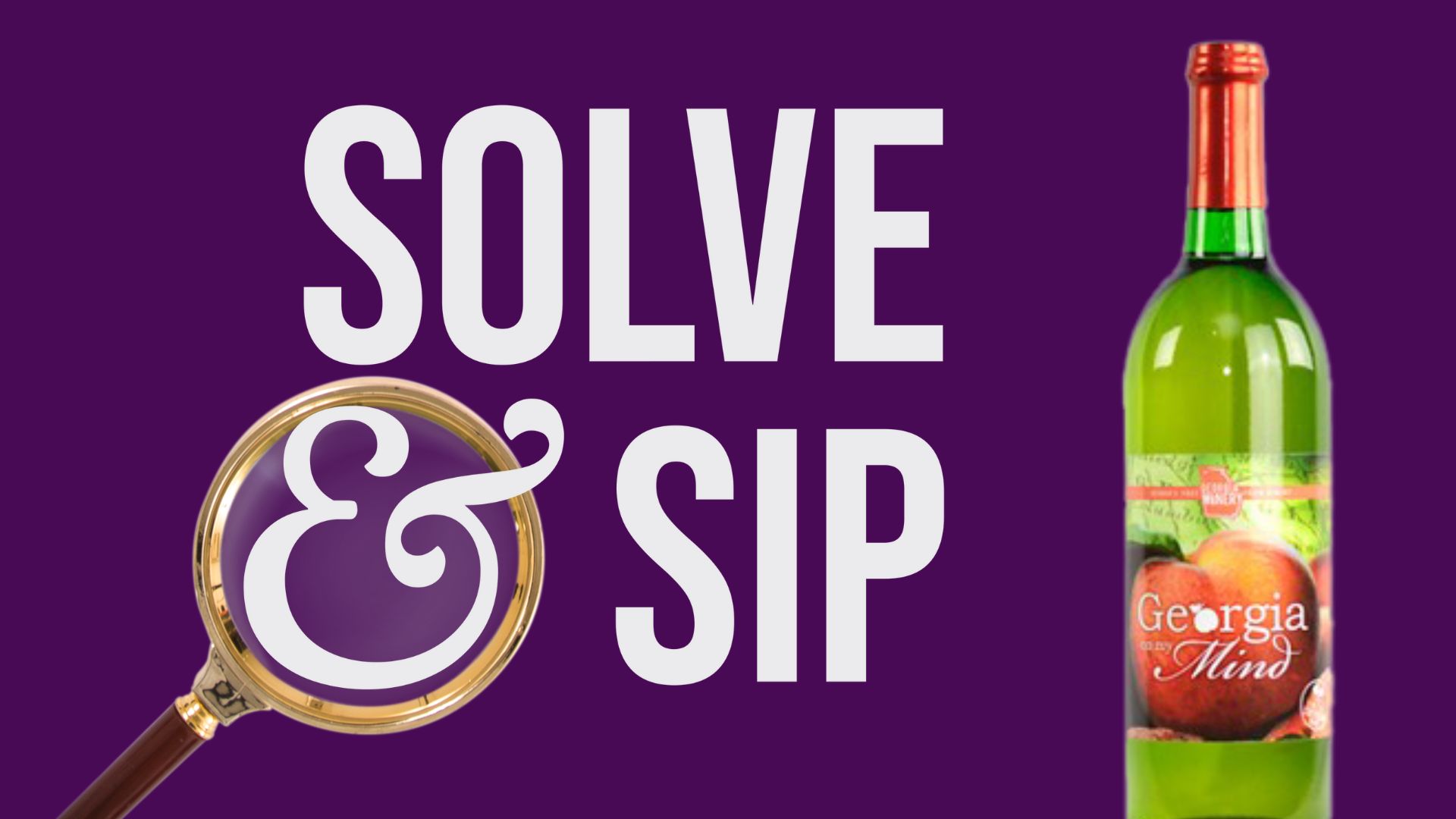 Sunday, October 29th | 5:00- 6:30 PM
Solve and Sip are murder mystery parties where guests take on active roles as characters within an interesting story of betrayal, deception and murder. Guests are given unique character profiles, alibis and motives, not word-for-word scripts. Guests will draw their own conclusions to the motives and identify the killer as everyone has fun socializing and mingling during the investigation. As the night progresses, one of your fellow guests will be revealed as the murderer (if it is not you)!

The Mystery:
Race against the clock while having fun proving your innocence or concealing your guilt. In this escape room type of experience, you'll have to help with the investigation, examine the evidence, talk to witnesses and piece together the clues. Your mind will reel as you try to figure out who the murderer is and why they did it before you become their next victim… or are you the murderer?
Tickets: $25
Ticket includes 1 glass of wine.
Theme: Stalking to Death!
There will be a prize for the first to solve the mystery!
There are no refunds or exchanges on event tickets.
This event is 21+
Sold Out