Ring in the New Year with Georgia Winery! Pretty in Pink is back and ready to kick off 2017. This sparkling wine is a combination of Muscadine with a splash of Concord. It is the perfect way to add some sparkle to your every day. Light and delicious, this bubbly blush is described as "cake in a glass'. As always, Pretty in Pink is a seasonal wine and will go fast. Be sure to get your bottle while supplies last.
What better way to drink your Pretty in Pink than in a Georgia Winery logo sparkling wine glass? More slender and slick than your normal wine glass, our sparkling glasses will be easy and manageable while your counting down as the ball drops. Cheers to Pretty in Pink and the New Year!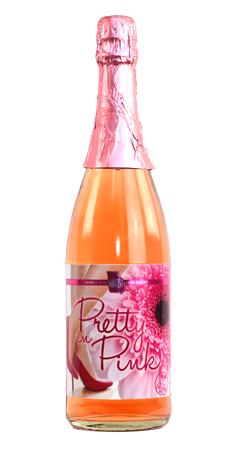 The Georgia Winery has a new dry, red wine added to the line-up! Dread Head Red is a full-bodied wine with lots of character. It is also made at the Georgia Winery's Farm in the Chattanooga Valley. Dread Head Red is made with the Norton grapes, locally grown in Georgia. An acidic finish follows the fruity flavors of the grapes on this dry wine.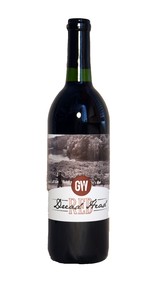 The semi-sweet white wine, Rhett, is also back at the Georgia Winery! This sophisticated wine is made with Cayuga and Niagara grapes. Come by and grab a bottle to perfectly accompany your next dinner. Everyone can benefit from this sweet, subtly dry, handcrafted wine!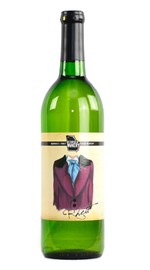 The Georgia Winery hand-crafted wines will pair well with your favorite holiday dishes!
First, we have matched Tara Bella, our 100% Muscadine semi-sweet wine, with dressing. The smooth, Southern wine also compliments the star of the show, the turkey, very well.
Next, Scarlett, our semi-sweet combination of Cayuga and DeChenauc grapes, is the perfect addition to your assortment of roasted vegetables, or even a family recipe like homemade pumpkin soup.
A glass of the limited-edition, port inspired Ives Noir will be a wonderful pair to go along with any holiday dessert - especially cinnamon crumb cake!
Southern Blush, our sweet and spicy Southern classic, is ideal when accompanying your fruit salad or even a chocolate dish you have prepared for your family.
The seasonal, Holiday Cheer, a master mix of Muscadine and Cranberries, will be superb when paired with turkey, dressing, or even the holiday favorite, pecan pie.
When looking to find the best match between chocolates and wine, you want to find the blend of flavors that compliment each other ideally. If you are dipping into white chocolate, try it with a glass of our award-winning Georgia on My Mind, a divine combination of Muscadines and Peaches. Milk chocolate covered strawberries or a milk chocolate mousse will pair it with some of our Tail Gate Red! Dark chocolate, which is bittersweet, doesn't naturally pair with white wines, but it is a perfect mix with a glass of Southern Blush.